Add a little extra sparkle to your big day with statement jewellery. Delicate or Bold, you decide.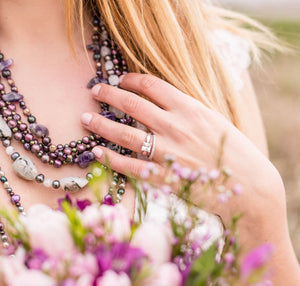 Honor your own style with jewellery that awakens a sense of enduring luxury. Choose from a rainbow of colours or if traditional is more your style,...
VIOLET/PURPLE There are very few violet and purple gemstones but there is something for everyone. The classic purple gemstone is Amethyst, fluorit...